Ultra Heavy Duty Sandbags [4K hrs UV protection] - Military Grade
Toughest Most Durable Sandbag on the Market
Black sandbags are built to last, with twice the UV protection and thickness compared to standard 14" x 26" sandbags. They can withstand 40 drops from four feet high.

UV Resistant
Made with 4000 hours of UV protection! Compared with the standard sandbag that has 1600 hours of UV protection, Sandbaggy Heavy Duty Sandbags last 2x longer under the sun.
Military Grade Strength! Made From Woven Polypropylene
Able to hold up to 100 lbs! That's double the capacity of standard 14" x 26" polypropylene sandbags. Made with a double stitched bottom, these sandbags are built to last.
Wholesale: Save When You Buy In Bulk
Save as much as $2.09 per sandbag when you buy in bulk. These are great sandbags for building earthbag homes, preventing flooding, and using in erosion control.
---
Sandbaggy Black - The Ultimate Workout Sandbag

Our sandbags are made of tough durable polyproylene, making them great for working out.
---
Specs
Size: 14 in. x 26 in.
Material: woven polypropylene, with 10x10 weave count
Weight capacity: 100 lbs, double the capacity of standard 14" x 26" polypropylene sandbags


Extra strong: tested to withstand at least 40 drops from 4 ft high without any noticeable damage

When filled with 40 lb of sand

Weight: 70 grams/bag, twice the fabric content as standard 14" x 26" sandbags (35 grams/bag)


Much tougher and more durable

UV protection: 4,000 hours, more than twice the protection as the other colors


Built to withstand 100°F direct sunlight for 9 months in hot, sunny states such as Arizona, Florida, and California
Can last 9-24 months in cooler, less sunny states
2-3X as long as the other color sandbags
---
Features
Truly military grade: With a double stitched bottom and a 100 lb weight capacity, these heavy duty Sandbaggy Sandbags can be filled with sand or gravel. Our sandbags have a 14-inch wide opening, making them easy to fill and use.
Great for building earthbag homes




Includes ties: once the empty sandbag is filled, use the pre-attached tie string to close the top of the bag


Customers love them: "These bags did the job perfectly!" - Allan L. "Bags were sturdy, very well made. Would def buy again." - S. Hoffman. "Amazing sandbags. Ordered multiple times" - Christopher R. That's why Sandbaggy Sandbags are the #1 best selling sandbags on the Internet, with over 4 million Sandbaggy Sandbags installed across this great country.
Quality guarantee: If these sandbags do not live up to your expectations, let us know and we will give you your money back.
Free shipping: arrives in 4 business days (3,000 empty sandbags or fewer), anywhere in continental USA

Shipments of 5,000 empty sandbags or more will take 1-3 weeks (pallet shipment)
---
In the Press

Sandbaggy has been written up by Fox, Daily Herald, MarketWatch and other news outlets for leading the industry
---
Customer Review

We think you'll enjoy this customer-made YouTube video about our products. They're independent & uncut. We hope this video will help inform your sandbag buying decisions.
---
FAQ
Sandbags Filling Tips
Fill sandbags 1/2 to 2/3 full and tie the bag at the top with the included ties

Lay flat when in place
This sandbag should weigh between 35-40 lbs.
An overfilled sandbag weighs between 60-75 lbs and will leave gaps which will allow water to seep through.


Always wear gloves during the filling operation to avoid hand injuries and protect yourself from contaminants in sand and floodwater.

Safety goggles should be used on dry and windy days.
Filling sandbags is physically demanding work and can easily cause back and other injuries if not careful.
Always lift with your legs and not your back.
Do not reach out, bend over, or twist when lifting.

Do not throw sandbags - it stresses the back and shoulders.

Instead, use a brigade line to pass bags

Use a short handled, #2 rounded point shovel with straight shaft and D grip, bagger scoop or funnel to fill sandbags.
Remove any debris from the areas where the sandbags will be placed.

After placing the sandbag, walk on the sandbags to create a tight seal between each bag.
Fill Materials
Sandbaggy

polypropylene

sandbags are built to hold either gravel or sand.

Be aware of poor quality sandbags that rupture when filled with sharp gravel rocks.

Gravel should be filled in sandbag when used as an erosion control device (on slopes).
Sand should be filled for flood control needs, whether to protect doors or garage or to divert water.
If sand or gravel is not accessible, less effective solutions is to fill the sandbags with backyard soil.
Which sandbags last the longest?
The longest lasting sandbags will depend on how it's made, such as what materials it's made from, the thickness (how much of the materials were used), as well as any other things added to reinforce the sandbag. Try to get sandbags that are made from high quality materials such as Polypropylene and are reinforced to ensure durability, such as being UV resistant or having extra stitching. Our top of the line sandbag is our Sandbaggy Black Sandbag. The polypropylene fabric is twice as thick compared with standard sandbags and last the longest (9 months - 2 years).
How heavy is a military sandbag?
Military sandbags will vary in weight depending on the size and the weight capacity of the bag. Try to fill your sandbag up to half full as a best practice.
What size are military sandbags?
Military grade sandbags should be around 24" x 14" up to 27" x 16". These size bags are perfect for building earthbag homes.
How long do military sandbags last?
When used for the military, sandbags should be able to last at least the standard 1,600 hours in the sun which is the industry standard. Sandbaggy sandbags last longer though. We tell customers between 6 to 24 months under direct sunlight depending on which part of the country and number of sunny days your location experiences.
What size sandbag should I buy?
Size


14" x 26"
sandbags
(most popular)


14" x 26" ultra
heavy duty
sandbags

12" x 38"
tube sandbags

18" x 30"
sandbags

25" x 40"
sandbags

31" x 45"
sandbags

35"L x 35"W x 50"H
bulk bags
80" x 80"
poly sheets
How to fill it

Sandbag filler
UV Protection
3-6 months
7-15 months
6-9 months
3-6 months
None
None
6-12 months

None
Weight capacity
50 lbs
100 lbs
90 lbs
50 lbs
50 lbs
100 lbs
2,000 lbs
N/A
What to put in it

sand

gravel

sand

sand

gravel

materials

food

materials

food

materials

garbage

compost

sand

debris

gravel

garbage

grass clippings

leaves

branches

twigs

Purpose

flood control

erosion control

military fortification
(green color)

earthbag homes

flood control

erosion control

military fortification

earthbag homes

inlet protection

flood protection

sediment control on hills/slopes

securing plastic sheeting

flood control

erosion control

storage

earthbag homes

storage

storage

trash bags

storage

hauling materials

collect green waste

Ties included
Yes
Yes
Yes
Yes
No
No
Yes (corner straps)
No
Color(s)

White

Green

Beige

Orange

Black
White
White
White
White
White
White
---
Our Customers
Our sandbags, burlap bags, and landscape staples are trusted by
Marine Corps
US Army
Park Service
Forest Service
Red Cross
Walmart
---
We Also Recommend
---
Customer Reviews
Write a Review
Ask a Question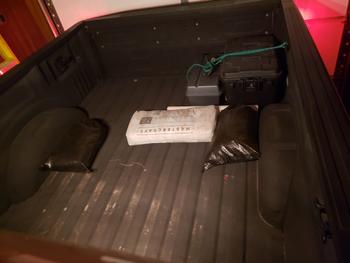 11/20/2023
I recommend this product
Great Sandbags for Truck Bed
The sandbags are working great to add weight in the bed of my truck for winter driving. Thy are much heavier duty than the sandbags you buy at the hardware store.
Steve R.
United States
06/28/2022
Umbrella Weight Base
Great Product. Had these for a few months now and material hasn't deteriorated under 100 degree Sun. Will buy more for sure.
Brian B.
United States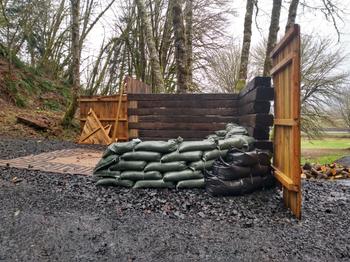 03/12/2022
Sand bags
We like these bags, they're durable and easy to use. We needed something to stop flying projectiles and hopefully these are the ticket. They seem to stack well.
David C.
United States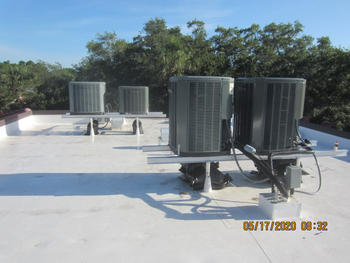 05/29/2021
Sandbags Dampen Rooftop A/C Vibrations
Installation of new roofs meant rooftop A/C condensers had to be mounted on stanchions, re new building codes in Florida. This then created a direct channel between vibrating machines and roof underlayment and ceiling joists. Sandbags are being used to dampen vibrations and absorb droning hum. Heavy-duty bags were required due exposure to a tropical sun. This solution is not perfect, but works better than any other ideas brainstormed for this condo association.
David C.
United States
09/05/2023
I recommend this product
Sturdy and well-made
Filled the bags with sand to help break wakes against my bulkhead and they work great! Heavy-duty material and not badly priced. Quick shipping too!
Kristin S.
United States