About Sandbaggy
Our Commitment
We're a Christian-run company based in California. We only promise what we can deliver.
For example, we stock a minimum of 2 million sandbags at all times, so no matter what flooding or erosion you're facing, you can rely on Sandbaggy to help.
2 million sandbags can provide 500 miles of flood or erosion control protection when all filled and laid out
That's enough to protect the entire coastline from New York City to Washington, D.C. more than two times over.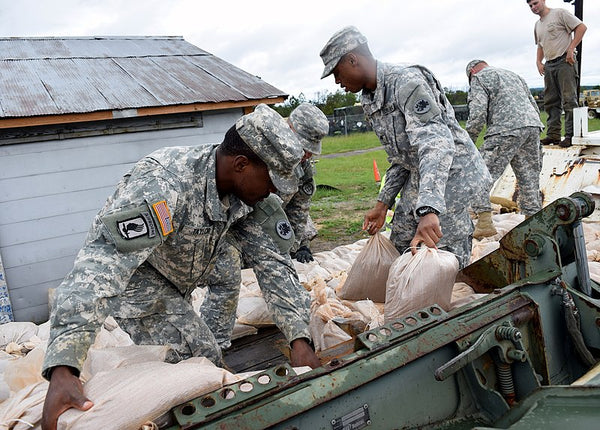 ---
Articles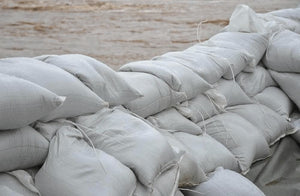 Figure out the number of 14" x 26" polypropylene sandbags you need by inputting the length and height of the sandbag wall you'd like to build. We recommend checking with...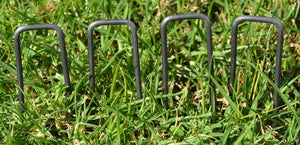 Figure out the number of 6" square top landscape staples and rolls of 3' x 300' landscape fabric you need by inputting the length and width of the plot of...
Short answer: the sand inside the bag. It's true; sand-filled sandbags can stop flooding and water. What allows sandbags to stop flooding and water is the sand contained inside the sandbag....
Testimonials
The 14"x26" poly bags are the best I've bought! Better quality the local home improvement stores bags! I use them to hold razor sharp oysters and they hold up with such great quality! I've ordered lots of 18x30 bags and this was my first time ordering smaller ones, quality is still stellar! Thanks sandbaggy for the great service and quality product!

Sandbaggy = fast, professional service. The product is sturdy and easy to fill and secure. We used our bags to help secure an ocean drainage pipe against big winds and 20 foot tides.

We are a private golf and country club in Southwest Florida. Sandbags are just a "Tool of the Trade"! These are the perfect size, very sturdy, and the green bag blends in well on the golf course. Because of this we ALWAYS purchase from Sandbaggy, not to mention they are a great value too!

Sandbaggy provided a fast delivery and has an excellent quality product. I bought the landscape fabric for a corner on my property and also areas near a waIk-way. I was very pleased.

Sandbaggy is the best! You make it easy to buy sandbags. I like the color choices, free shipping, and no minimum number of sandbags required. I rebagged all my sandbags so now they are ready for the coming winter rains!

Can't. The Sandbaggy bags are so much better than those I bought a Lowe's a couple of years ago. They fell apart. Thank you for providing a quality product and my receiving them almost before I ordered them!!

High quality landscaping fabric that is better and cheaper than the local stores(Lowe's, menards, Home Depot). Very happy with the purchase

These staples are amazing, very strong and cost a lot less than home improvement stores. I love ordering from Sandbaggy they are great.

These staples were better than advertised. Very well made product and shipped on time. Every hardware store in town was out! I'm glad they were because now I found sand baggy. The galvanized steel is great and when I had to smack it with a hammer to get through rocky ground they held up great.

this is a great product. It is conveniently packaged. It ships quickly and the customer services is amazing. Great company.

These are good quality landscape staples. They hold down the fabric very well, so the wind doesn't blow it away while you're attempting to put it down. And Sandbaggy has the best price of many sites I checked online.

Was exactly what we needed to finish our needs. Shipped quickly and packed very well!! We will be buying again.

Great product, packaged in convenient 100 staple items. Also, practically immediate delivery at no cost when everybody else was asking for a small fortune. Thank you and keep up the great work !

Wonderful you cant get 6 inch galvanized staples in the stores and shipping was really fast I've used these staples for my garden Fabric we've had some bad winds and thunderstorms and these staples HELD my Fabric down on my garden and they wont rust! Would highly recommend! Thanks sandbaggy!

The order was beyond great. Delivery was super fast and the product was of the best professional grade.